Welcome to the Myddle,Broughton and Harmer Hill Parish Council Website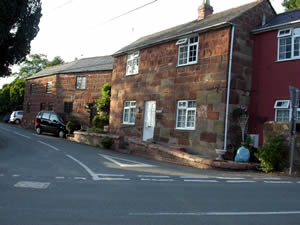 MYDDLE, BROUGHTON & HARMER HILL PARISH COUNCIL
THE AREA Map
THE AREA
The Parish is an amalgamation of a few villages and smaller hamlets set in rural Shropshire. The main centres of population are Harmer Hill and Myddle and the Parish is mid-way between Shrewsbury and Wem and Ellesmere.
Population 1,450 (Mid Year Estimates 2016)
There are Village Halls in Harmer Hill and Myddle, offering well appointed accommodation for community use. The Council recognises the value of these halls and gives grant aid annually to help with the upkeep. Myddle also has an excellent primary school and attached nursery with first class facilities and a very good reputation for teaching and learning.
In the area there are two Parish Churches, one in Myddle and the other in Yorton with a Chapel located in Harmer Hill.
There is no post office or shop and no library, although the County Library Service visits the villages on a regular basis. The area has two well established public houses, one in Harmer Hill, one in Myddle.
There is a Recreation Ground in both of the main villages both with a Children's Play Area on both sites.
Would you like to be kept informed of local events and parish news?
If you would like to be kept informed of local events and parish news by email, please provide your name and email address by sending an email to:-

By doing so you agree to be contacted in this way. You may opt out anytime in the future.